TURN YOUR BIGGEST HEADACHES INTO OPPORTUNITIES
Your operation faces major hurdles with one of the most complex supply chains in the world.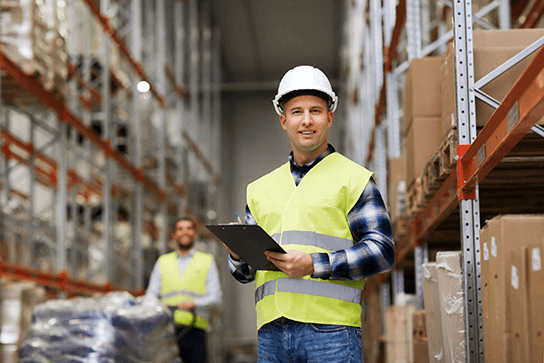 SAFETY
Automotive manufacturing reported injury and illness rates of more than double the national average of the private sector.
How can you help increase safety and reduce incidents?
Reduce the use of forks and forklift traffic at assembly line

Deploy automated solutions and redirect workers to more value-added tasks

Use telematics to track lift truck access and provide training updates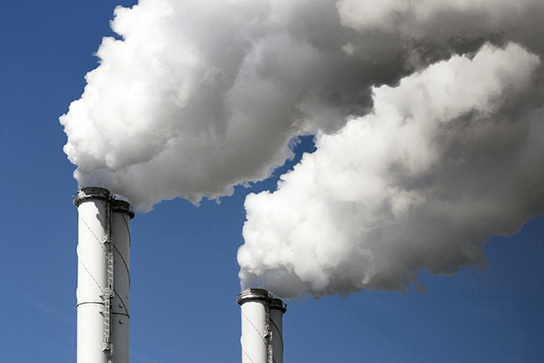 SUSTAINABILITY
Automotive manufacturers are early adopters of technology but meeting the ever-increasing demand for greener products still remains a challenge.
Want to improve the environmental performance of your operation?
Maximize sustainability through alternative power sources in your lift trucks

Source from suppliers who share your same sustainability goals

Develop a recycling plan for by-products of your operation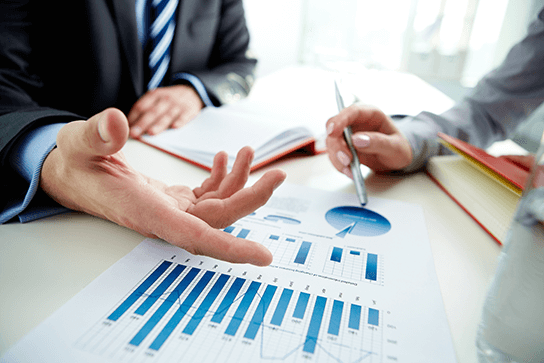 LIMITED CAPITAL BUDGETS
Limited capital for new equipment can affect all aspects of your operation and your ability to meet the needs of your customers.     
How can you better manage tight capital budgets?
Right-size your lift truck fleet with a fleet management plan
Deploy tow tractors with multiple carts to feed the line
Establish an appropriate maintenance plan to help extend useful life of your equipment
Fleet management program can help right-size lift truck fleet, establish appropriate maintenance plan and help extend useful life of equipment.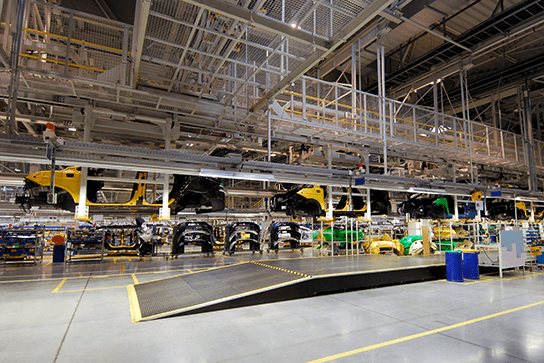 JUST-IN-TIME OPERATIONS
Smooth production flow in auto manufacturing  requires precise handling of materials at the right time and without disruption.
How can you optimize your workflow and maintain steady production?
Automate repetitive tasks such as staging or sequencing of parts   
Deploy equipment engineered to help minimize maintenance downtime
For long runs, use multiple carts in series to minimize trips
Feed the production line efficiently and with minimal interruption.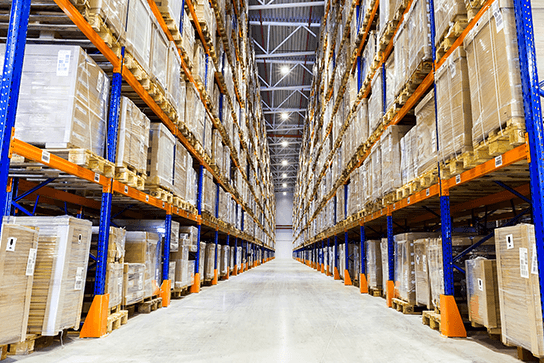 SPACE CONSTRAINTS
Crowded assembly lines are forcing auto manufacturers to explore solutions to save space and increase shop floor utilization.
How can you move faster in limited space while reducing storage footprint?  
Deploy compact, tight turning radius trucks ideal for confined areas
Reduce inventory of parts and semi-finished products at assembly line
Deploy advanced inventory management systems to increase capacity of existing space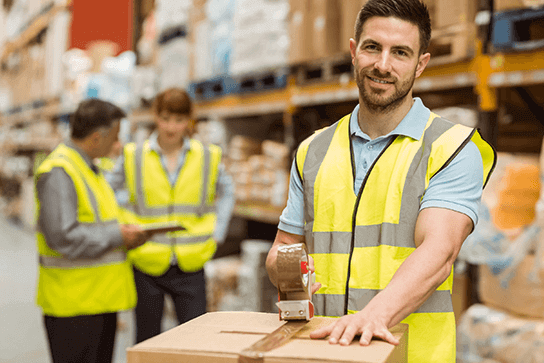 LABOR RETENTION
Hiring people who are willing to learn your industry is one thing, but it's often difficult to keep them.
How can you retain talent and help reduce turnover?
Offer advanced ergonomic lift truck solutions to help reduce musculoskeletal problems
Implement training and development programs to keep your team engaged
Use telematics to simplify checklists and reinforce positive behavior